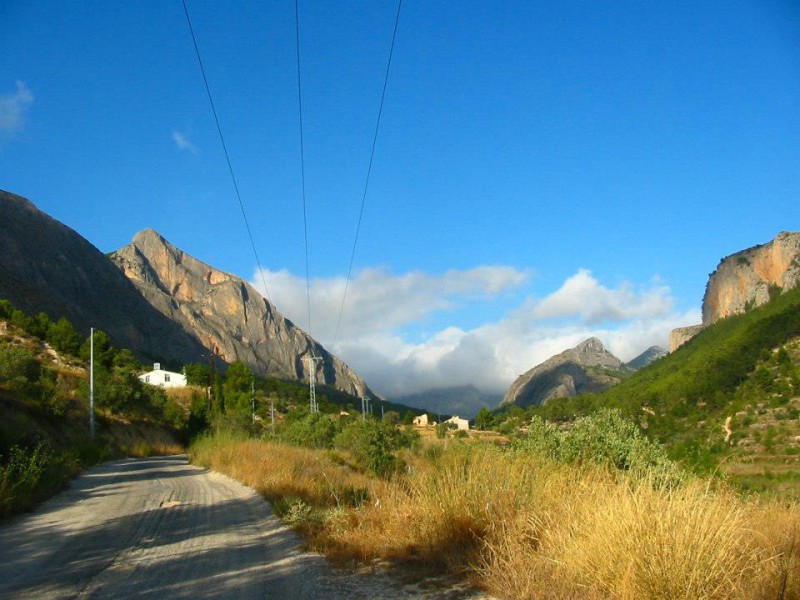 Sella is one of the main rock climbing destinations of the Costa Blanca in Spain.
Climbing in Sella
This extensive area offers many different types of climbing: easy and mid grade sport routes are found at the most popular main crags in the centre of the valley, whilst harder lines are concentrated in steeper sectors such as the famous Wild Side. There are also many multi-pitch climbs, mostly bolted, in Pared de Rosaria. Excellent trad climbing can be found in Puig Campana. Whichever you chose, you will enjoy beautiful limestone of great quality.
Most of Sella's climbing routes are around thirty metres long, on slabby or vertical terrain, fingery and technical on little crimps and huecos.
Costa Blanca's sunny weather makes Sella a brilliant climbing destination throughout the year. However, the best time to visit is between September and April. The most popular sectors in Sella are south facing which makes them a perfect destination on crisp winter days. The steep Wild Side sector hardly ever gets the sun but summertime is still usually too hot. You can try heading for one of the few north-facing crags like Pared de Rosaria.
Logistics of visiting Sella
In terms of accommodation and transport, you can chose from many convenient options, most of which are not too pricey. Sella is located only about a one hour's drive from Alicante Airport. The nearest big town is Benidorm, which is only 40 minutes away by car. There are some beautiful but very busy beaches around Benidorm, but once you reach Sella you will not see the crowds.
The Costa Blanca has a wide choice of all types of accommodation according to your taste and budget, ranging from all-inclusive deals in Benidorm hotels to apartments and villas in Sella, Finestrat and Villa Joyosa. You can chose between very luxurious and very basic options.
There is a lot of climbing outside the main valley and it is definitely worth hiring a car to make the most of your holiday. Your rest days can be spent on one of the splendid beaches of Costa Blanca.
Remember that climbing with Rockbusters, you don't have to worry about transport or accommodation. We'll pick you up from the airport and everything will be organised to maximise your climbing. If you'd like to visit Sella with us, please check the current trips calendar (SEE AVAILABILITY ABOVE).
See more info:
http://www.climbandmore.com/SELLA